BH Consulting
Ten10 is proud to present this fully responsive website redesign and development for BH Consulting. Upon completion of the project, the site was handed to our Website Care Team who currently manage hosting, backups, website updates and security daily.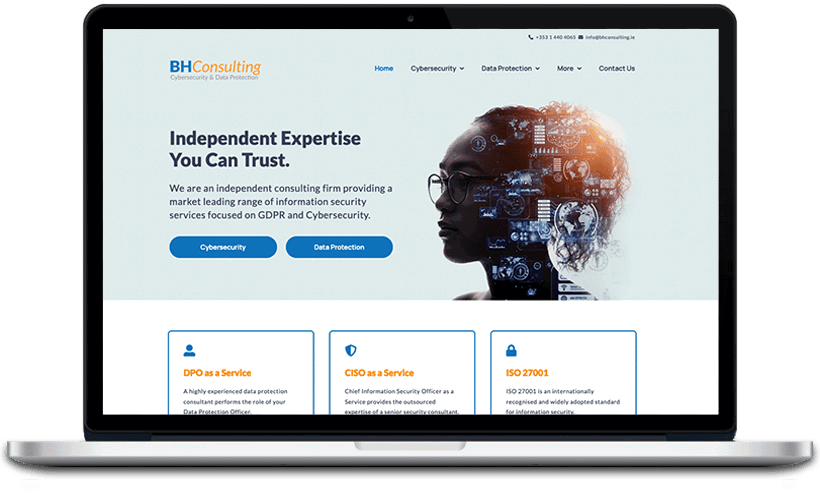 The Objective
Ten10 worked very close with BH Consulting to reimagine their website from the ground up.
Professional and accessible was the ethos of this project to reflect the strong principles of the BH Consulting brand. Every design choice was made to reflect this.
The overall goal was to breathe a new sense of life into the companies existing online presence. The revised website design allows for an easier flow of information to the end user, while maintaining a professional and modern feeling. It also performs well across all devices thanks to the full-responsiveness design implemented by our team. This was an incredibly important part of the process and design.