Website Design Tipperary
Ten10 offers custom WordPress design and development services to companies all across Tipperary. Let us help you get your business online.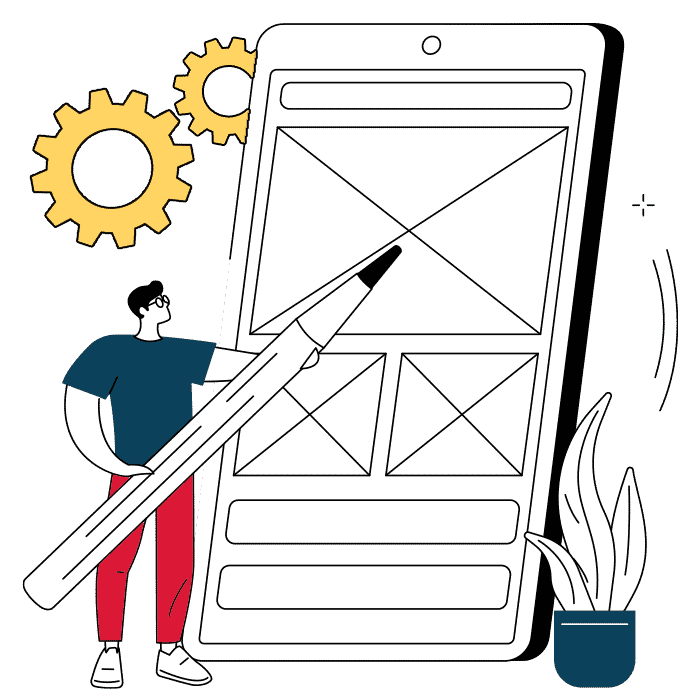 Discover Ten10's Exceptional Web Design Services in Tipperary
In today's fast-paced digital world, having a visually stunning and user-friendly website is essential for any business to succeed. At Ten10, we offer the very best web design services in Tipperary, helping businesses make their mark online. Our team of experienced and talented designers is passionate about creating websites that are not only visually captivating but also functional, responsive, and tailored to meet the unique needs of each client. In this post, we'll explore some of the key features of our web design services and why Ten10 is the go-to choice for businesses in Tipperary.
Customized Web Design Solutions:
At Ten10, we understand that each business is unique and requires a personalized approach to web design. That's why we work closely with our clients to develop custom designs that reflect their brand identity, values, and business objectives. Our designers will craft a visually appealing, easy-to-navigate, and responsive website that will help you stand out from the competition and engage your target audience.
Responsive Design:
In an era where mobile devices dominate internet browsing, it's crucial for your website to be fully responsive. Our expert team at Ten10 ensures that your website functions seamlessly across all devices, including desktops, tablets, and smartphones. This not only enhances the user experience but also helps improve search engine rankings, making it easier for potential customers to find your business online.
Search Engine Optimization (SEO):
A beautifully designed website is only effective if it can be easily found by your target audience. That's why we incorporate SEO best practices into our web design process, optimizing your website for maximum visibility on popular search engines like Google. Our team will conduct keyword research, optimize meta tags, and ensure your website's structure is search-engine friendly to help drive organic traffic and boost your online presence.
eCommerce Integration:
If you're looking to sell products or services online, Ten10 can help you create a robust and secure eCommerce platform. We can integrate popular eCommerce solutions such as Shopify, WooCommerce, and Magento into your website, ensuring a seamless shopping experience for your customers. Our team will also guide you through the process of setting up secure payment gateways, managing inventory, and promoting your online store.
Ongoing Maintenance and Support:
We pride ourselves on building long-lasting relationships with our clients, providing ongoing maintenance and support even after your website goes live. Our team will continually monitor your website for any issues, perform regular updates, and provide prompt assistance whenever needed. We also offer content management and performance optimization services to help you keep your website fresh and efficient.
Affordable Pricing Plans:
At Ten10, we believe that quality web design services should be accessible to businesses of all sizes. That's why we offer a range of flexible and affordable pricing plans to suit different budgets and requirements. Whether you're a small business or a large enterprise, we have a package tailored to meet your needs.
Conclusion:
Invest in Ten10's web design services in Tipperary and give your business the online presence it deserves. Our team of skilled designers is dedicated to creating visually striking, responsive, and user-friendly websites that will help you stand out and attract more customers. With our customized solutions, responsive design, SEO expertise, and ongoing support, your business will thrive online. Contact us today to discuss your web design needs and let Ten10 help you achieve your digital goals.
Latest Insights
Having a successful website is more crucial than ever. With ...
Welcome to the world of WordPress web design, the most ...