Dairygold – Aerabo Brand
Ten10 is proud to present this fully responsive website design and development for Dairygold. Upon completion of the project, the site was handed to our Website Care Team who currently manage hosting, backups, website updates and security daily.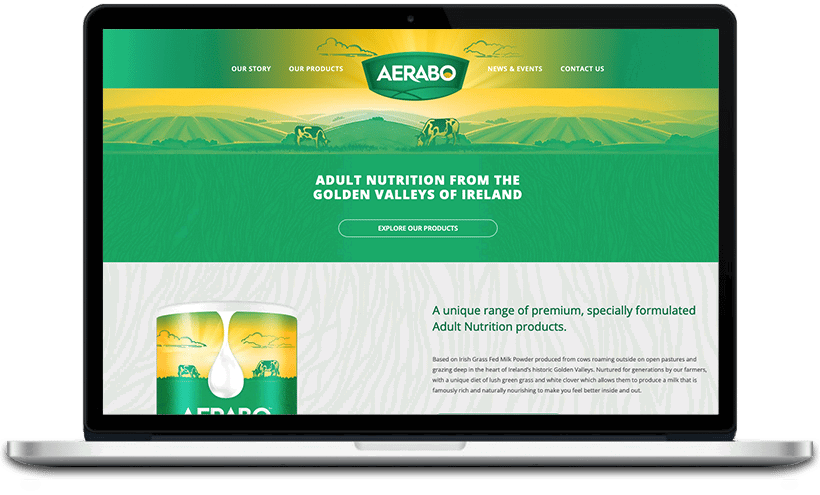 The Objective
Ten10 worked very closely with Dairygold to implement and refine a brochure website for their new product Aerabo.
Taking heavy inspiration from the Golden Valleys of Ireland, this website was built to match the branding of their new product Aerabo and convey its Irish heritage.
Available in both European and Chinese markets, this website was designed as a product brochure, highlighting the nutritional benefits of the product while also providing the story of the brand.