Houlihan Solicitors
Ten10 is proud to present this fully responsive website design and development for Houlihan Solicitors, focusing on promoting their new Houlihan Solicitors CaseTalk App and laying critical information simply for new and existing users. Upon completion of the project, the site was handed to our Website Care Team who currently manage hosting, backups, website updates and security daily.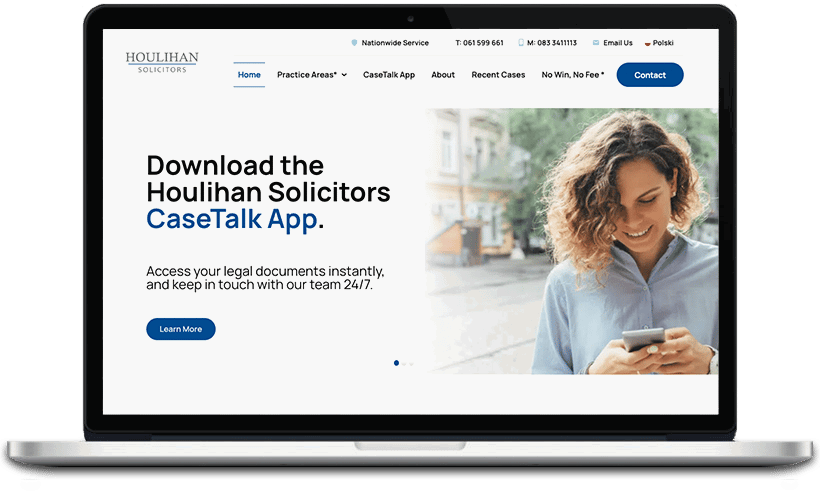 The Objective
Houlihan Solicitors were looking to refresh their previous website, and focus users' attention towards their custom-developed application, called Houlihan Solicitors CaseTalk App.
Ten10 and Houlihan Solicitors worked closely together to create a new design that modernised the overall look and feel of the website, to mirror Houlihan Solicitor's new brand image.
This multi-page website was designed to lay out crucial information in an easy manner, making the process much easier for new and exiting client's.