Irish Limousin Society
The Irish Limousin Society's new website was launched in October 2022. Ten10 are proud to work with the management team at Irish Limousin to design and develop their new WordPress website. The site showcases that Limousin breed and gives detailed information about the breed, events, sales and shows.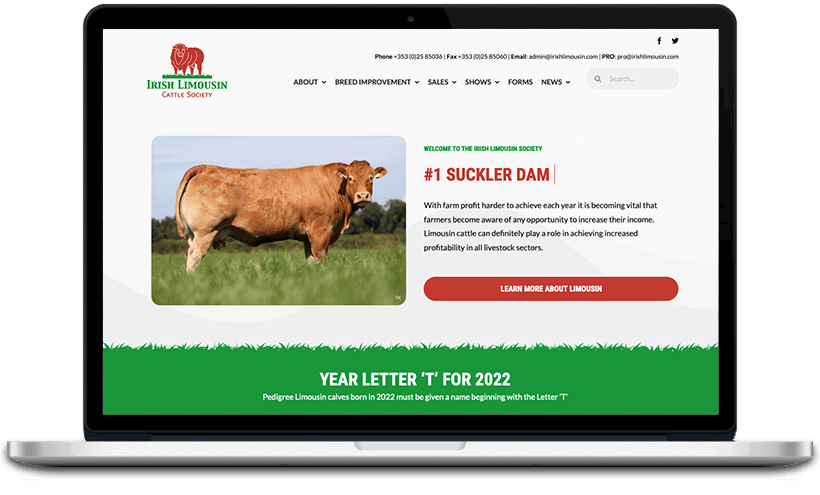 About The Irish Limousin Cattle Society
The Irish Limousin Cattle Society is dedicated to promoting and supporting the breeding and development of Limousin cattle in Ireland. This society, also known as the "Irish Limousin Cattle Society," works to improve the genetics of Limousin cattle in the country, with a focus on producing high-quality beef for the market. The society's efforts also extend to improving the welfare and productivity of dairy herds through the use of Limousin genetics. By doing so, farmers can increase their farm profits by producing more valuable livestock that can fetch higher prices at the market. Overall, the Irish Limousin Cattle Society plays a crucial role in the Irish farming industry by providing support and resources to farmers who want to improve their livestock and increase their profitability.