Our 12 Steps to the Perfect WordPress Website – Design and Development Stages.
It's not enough to have an online presence these days. With various social media outlets, such as Facebook, Instagram, and Twitter, almost everyone has some sort of digital footprint. It is therefore important to make sure your web presence stands out from the crowd.
One way to do that is to have a well-designed, fast and unique website, built from the ground up, that contains relevant and important information or content for your customers to read and engage with.
At Ten10 we have implemented a simple yet effective process into all our website creations. We have perfected the entire process over countless successful website builds to allow us to create the perfect site for your business.
The 12 steps to creating the perfect website:
Colour Scheme options

Sitemap development

Design the home page

Implement additional functionality

Add e-Commerce engine, and design layout

Upload products if required

Testing

Launch

Ongoing hosting and maintenance with our Care Plan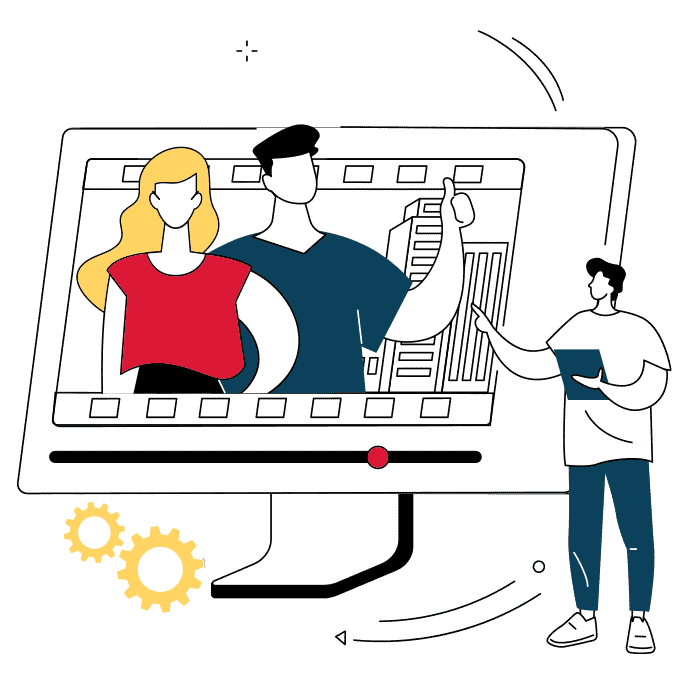 The first step to creating your new site is for us to have our initial Discovery Call. We will call at a convenient time to discuss the following topics:
business drivers and objectives
the purpose of the website
required website outcomes
problems with the existing site (if any)
route to market
Your marketing strategy
what the website should do – Is it a brochure or portfolio tool, the front to a store, or a full-eCommerce site?
You are the expert in your business, so listen and gather as much information as possible about your website requirements. We'll also review what websites you like and don't like and identify how key competitors' websites, messaging and offerings will compare to the site we are about to create for your business.
This initial call usually takes approximately 30 minutes to complete, but we would advise setting aside up to an hour so we can work through all your expectations.
You're on the way to getting the perfectly designed and developed WordPress website!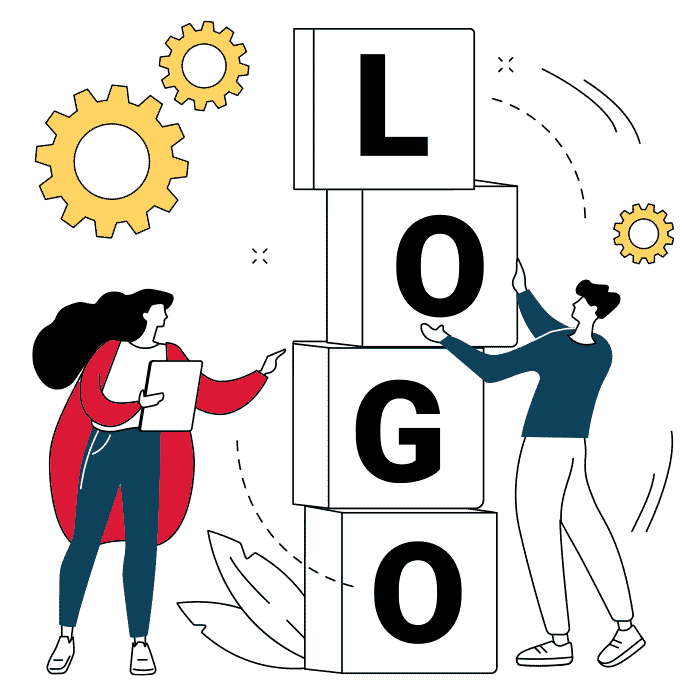 A well-designed logo builds trust and get's people to stay on your website. A company logo communicates to people with no prior knowledge or experience with your business that you do great work.  It tells potential clients who you are, what you do, and how that will benefit them.
As part of our "12 steps to the perfect website" process, we will start the practical web design process with your logo.  If you already have a logo, we can of course use that.  Our Logo Design add-on service costs €199 + VAT.  Sometimes we may suggest alterations to a logo, for example, if you have a very tall logo with images and text stacked above each other, it might be difficult to include this in the header menu.  In this case, we may suggest putting an image beside any text.
Having a great logo provides the basis for us to provide a colour palette for your site.  Therefore it is important that we spend sufficient time to get the logo absolutely perfect before proceeding to the next step.
3. Colour Scheme options
Continuing our 12 Steps to the Perfect WordPress Website process, we then look at the colour scheme options.  When building your website, careful consideration needs to be given to which colours to add to your colour scheme and why. Each colour will send different messages to your visitors and change the way they see your website.
Website colour schemes are not just about style and appeal. They will determine the way users will see your website and brand.
The use of colour has real and strong effects on the viewer. As a result, it affects consumer behavior. By choosing the right colour scheme for your website, you can change the way people think of your brand and generate lasting emotions that will drive your customers' purchasing decisions.
Based on the logo we have created in the previous step, we will suggest some colour schemes that have been created with the help of an RGB (or red, green, and blue) colour wheel.
4. Sitemap Development
A sitemap is a great planning tool for your new site.  It allows us to create an outline or flowchart of the content your site needs. If your site is more than 1 page, you will need a sitemap.  Basically, it is a list of all the pages we will create on your new website.  By creating a sitemap, we can quickly identify if there are any missing elements or if we have repeated any information.  We can then quickly address this to obtain the best way to provide your customers with the information they need.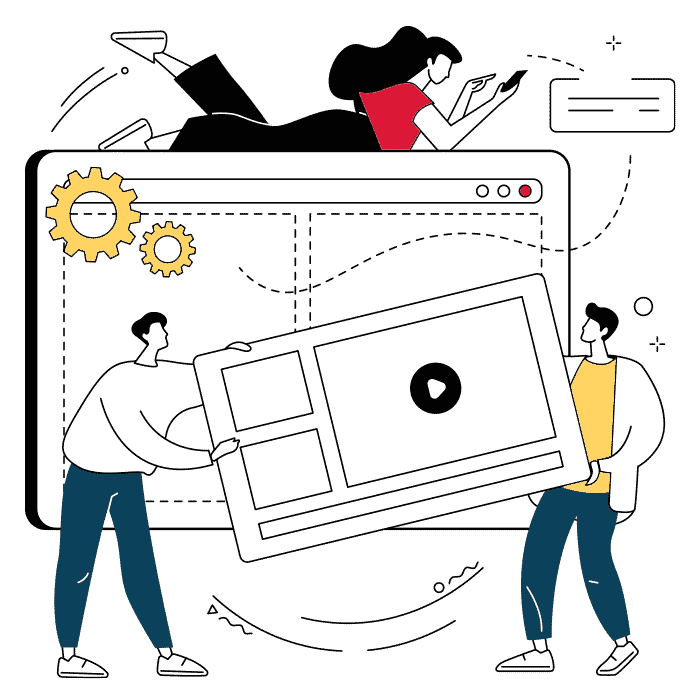 At last!  We can finally get down to creating your first homepage.  The 4 steps above might seem quite daunting, but we have done this many times before.  The effort in the first steps will really pay dividends when it comes to this next step.  In reality, the above steps can all be completed within a 2-3 hours, but usually, our customers like to sleep on their new colour scheme just to be sure. We are happy to make as many changes as needed at this stage.  We are already 90% there in terms of the design of your new website.
Once we have the go-ahead we will get to work on building your new home page, using the world's most popular CMS system – WordPress.  Over 40% of the entire internet is built using WordPress, so you are in good hands.
At this stage, we will ask you for video, images, and content to be included on your website.  Please ensure you provide high-quality images and fully check the text content.
We will revert back within a few days with our initial homepage concept.  We can then tweak any design or content changes as required.  Generally, we allow 3 updates per page as part of the design process.
We will expect to have timely updates from you once we have reached this stage.   The more input you give us, the better the end result will be.
12 Steps to the Perfect WordPress Website – We're almost halfway, and a lot of work has gone in to reach this stage.  It will all be worth it, however, as we work toward the final result.
6. Additional content creation with a focus on SEO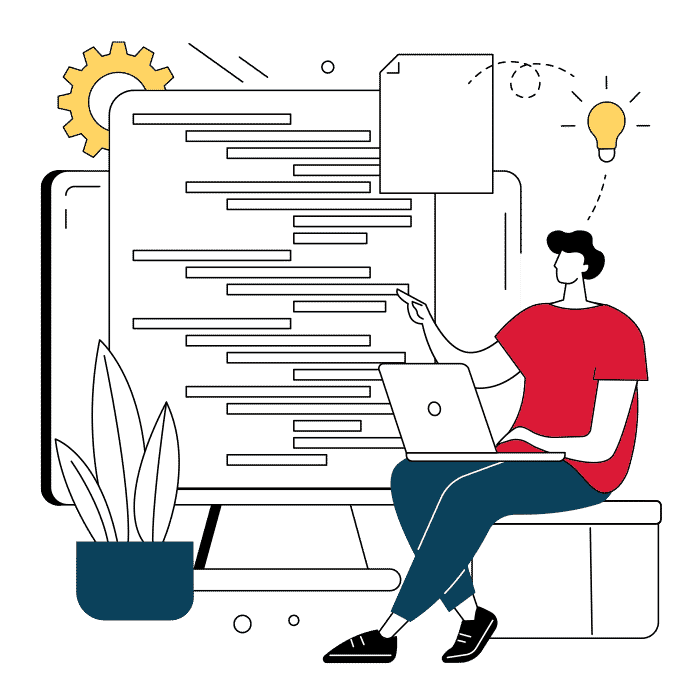 It is important that we get the homepage design and general layout right at the start, as making edits afterward will involve a lot of extra work. Once we have received your approval for the overall design and the home page, we will then start work on the inner pages. We will use the website copy and images you have provided to create the content, and we will add an SEO plugin to boost your rankings in the search engines.
All your content will have an SEO title and meta tag description, and we will also add an XML sitemap. Search engines will use this information to index your website.
We will create the additional pages, and revert back once the first draft is completed. We can then make any changes you wish, subject to a 3 revision limit.
As your one-stop-shop digital provider, we offer a full and comprehensive Search Engine Optimisation service.
7. Implement additional functionality
If you require any additional functions and add-ons, we will install the relevant plugins or code needed to make this functionality work.  Examples of additions would include subscriptions, newsletter signup, digital downloads, etc.
8. Add an e-Commerce engine, and design layout
If you plan on selling your products online, our Ecommerce Addon will be installed and added to your site.  This addon allows you to sell online, collect payments, and print despatch notes and invoices for your customers.
9. Upload products if required
We will assist with the first 15 products uploaded with images, descriptions, prices, categories, etc.  After that, you can continue to add any more products, or we can provide further services to you to upload the products (or import if there are many hundred).
10. Testing
We are now at the final steps of your website creation.  We will fully test and invite you to review your site.  Minor changes and amendments can be made at this final stage of the site development.
11. Launch
Once you have signed off on the site, we will publish your site on your chosen domain name.  It will then be available worldwide for anyone to see.  We will add your site to our global directory and let the major search engines know about your site, so the listing and SEO work can start.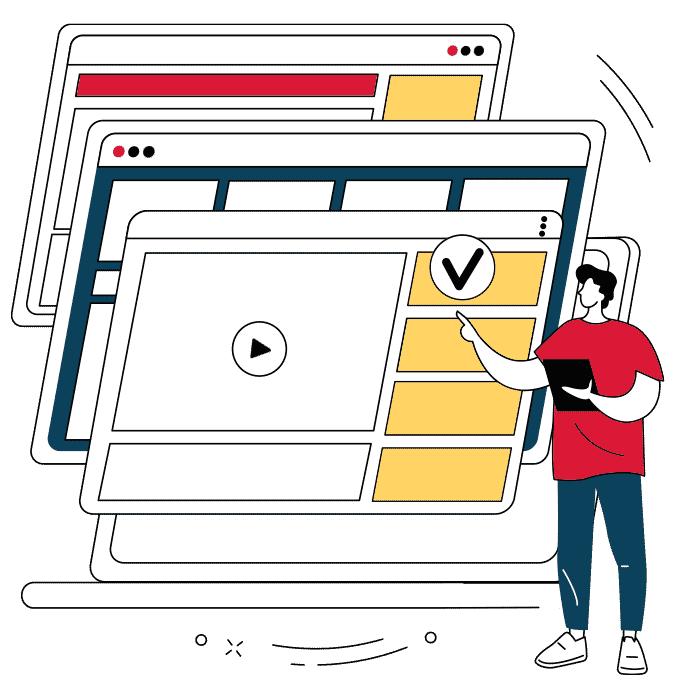 Caring for and maintaining your website is just as important as getting the initial design and content right.  Our WordPress Care Plan will provide the care your website deserves.  We make sure the site is safe and secure with 4x daily backups, fully updated and patched as updates are released and we also offer a content update facility where we will add or change any of your content (subject to time limits per month).  We strongly recommend you avail of a care plan or other plan to keep your site in tip-top condition.
You have now completed the 12 Steps to the Perfect WordPress Website – your website will be fully designed, developed, hosted, secured, managed and updated and well looked after for years to come.
Share This Story, Choose Your Platform!