What is a shared hosting plan?  There are dozens of web hosting companies in Ireland offering their services. Each of these companies offers multiple hosting plans. Where do you start, and what package do you pick? Will the cheapest option work for me, or will I have to pay for an expensive hosting plan?
With so many options available to you where to host your website? You will need to choose the right hosting company for you.
For those just starting out with a WordPress website, shared hosting is a popular option. In this article, we will discuss what shared hosting is, and why it might be a good choice for your website.
Let's Get Started
Multiple websites can use a single server through shared WordPress hosting. You won't know who or what websites are using the server's resources, and each customer will have a limit on the overall server resources that they can use. This will be determined by your hosting package.
Because you are sharing resources with other users, a shared hosting plan is the best and most affordable option available. The low price does come with some limitations, however, which we will explain below. Hosting companies offer the same storage and space, so it is important to select a company that you can trust.
Benefits of Shared Hosting
Shared hosting is the most affordable hosting option, and the place most people start when getting their website online. This type of hosting is usually priced between €5 and €15 per month.
Hosting companies generally offer multiple levels of hosting, which allows you to select a suitable package for your needs needed, and also upgrade your package to a more powerful solution as your site grows. Shared hosting is an excellent place to start with your new website.
Most good hosting plans come with a built-in control panel, called cPanel. Using cPanel makes it easy for you to manage your website, set up email addresses, email hosting, databases, manage SSL certificates etc. Some providers also have website builder options too where the website and hosting are incorporated into a single package.
Technical maintenance is not required on your server's end, as it is typically included in your hosting package. If an issue were to arise, you can open a support ticket and request assistance to resolve the problem.
Shared hosting is a great choice for those who have a limited budget or are just starting out online. If you have the budget, you can upgrade to another package at any time. This means that you don't have to stay with the same level of hosting forever.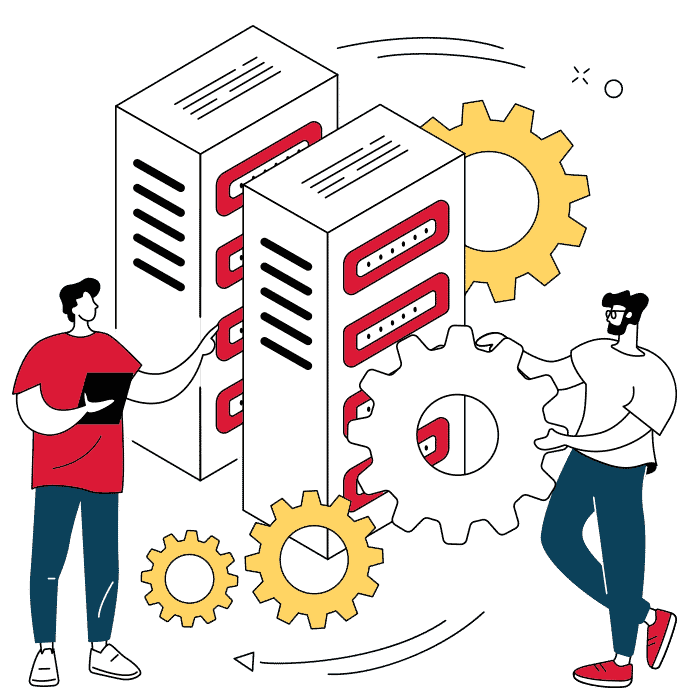 Disadvantages of Share Hosting
It all sounds great: affordable, reliable, easy to manage, and very cost-effective. However, there are some drawbacks to shared hosting.
Website load times can be much slower than dedicated servers.

Other websites that share the server may cause overload to the server.

You might notice a decline in traffic to your site as it receives more visitors.

It is impossible to know your neighbours. Other sites on the server could pose a threat to your site.

You don't have many customization options to get the best performance out of your website.
Shared hosting is a great option for those just starting out online. A responsible web host will notify you when traffic reaches a certain level and will shut down sites that are a threat to other users.
Alternatives to Shared Hosting
WordPress hosting, WordPress dedicated hosting, VPS servers, and other semi-dedicated options are all alternatives to shared hosting. These will cost more than basic a shared hosting plan but will offer greater customization and better performance.
If you are a beginner and your site doesn't get a lot of traffic, shared hosting can be a great option. You can always change or upgrade your hosting environment at any time.
Click here to find out more about Ten10's WordPress Hosting Plans.
Don't forget, great hosting for your website is just the beginning. Your website will need ongoing care and maintenance to ensure that it is secure, patched, and maintained. Adding new content on a frequent basis will help keep your website fresh and interesting.
Share This Story, Choose Your Platform!